The Sims 3 er en single-player Life-Simulation utviklet av Maxis Redwood Shores og utgitt av EA for Windows og mange andre plattformer. Spillet tar deg med til en virtuell verden der du vil oppdage mange andre karakterer som styres av AI. Bare karakteren du lager er under din kontroll, mens andre figurer reagerer på hvordan du oppfører deg gjennom hele spillet. Før du starter spillet, har du en sjanse til å velge kjønn, tilpasse avataren din etter dine behov og velge fasjonable antrekk. Spillet tilbyr deg en blanding av RPG og Life Simulation-spillelementer, og gir deg fantastisk spillopplevelse. Den fungerer som oppfølgeren til The Sims 2, og gir deg forbedret mekanikk og grafikk.
Bortsett fra det, leter mange spillere etter en måte å legge Mods til i spillet sitt, men kan ikke på grunn av ikke å ha en skikkelig guide. Derfor hopper vi inn for å hjelpe deg med å forstå hvordan du laster ned og installerer Mod til spillet ditt. Følg trinnene for å lære hvordan du laster ned The Sims 3 Mods:
Merk: Vi foreslår at du lukker spillet hvis det kjører, fordi det ikke fungerer å legge til modi mens spillet kjører. Derfor bør du lagre og avslutte spillet før du laster ned og installerer modet.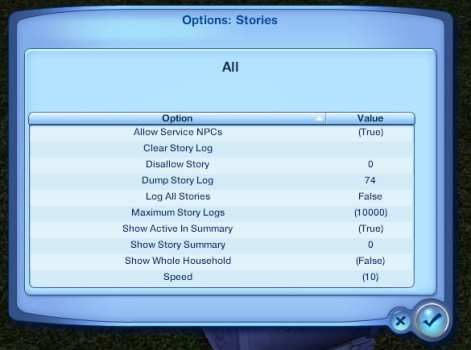 Hvordan laste ned Sims 3 Mods?
Du bør kjøre Window Explorer hvis du bruker Windows eller Finder hvis du bruker Mac OS.
Når du er ferdig, må du finne «The Sims 3» -filen ved å bare skrive den i søkeboksen. Hovedfilen der du kan legge til og konfigurere spillet for å sette opp mods og tilpasset innholdsarbeid.
Ved siden av det må du følge den gitte lenken i nettleseren din.
Ved å følge den gitte lenken kan du laste ned det rammeverket som kreves for å installere mods og tilpasset innhold.
Rull siden ned for å finne knappen og trykk Last ned for å lagre zip-filen.
Pakk ut filen til «The Sims 3» -mappen. Hvis du ikke har noe program fra følgende: WinZip, 7-Zip og WinRar for å kjøre filen og trekke ut innholdet, bør du ha minst ett.
I neste trinn må du laste ned en Sims 3 Mod. Forsikre deg om at modet du laster ned er spesialbygd for The Sims 3, ikke for 4. Bortsett fra det, er det også behov for å kontrollere at modet du lastet ned er kompatibelt med spillets siste versjon.
Når du finner et mod på et hvilket som helst nettsted, bør du klikke på sidens nedlastingsknapp for å få pakken som en zip-fil.
Det mest populære nettstedet for mods er gitt ovenfor i første trinn.
Nå trekker du ut modiene til Sims 3-mappen som du kan nå ved å følge den gitte banen: Dokumenter> Electronic Arts> The Sims 3> Mods> Packages.
Vi foreslår at du laster ned og installerer bare ett mod om gangen.
Konklusjon
Vi tar med artikkelen for å hjelpe deg med å forstå hvordan du laster ned og legger til Sims 3-modus i spillet ditt. Du bør bare huske på tre trinn når du bestemmer deg for å ta med en ny mod i spillet. Først laster du ned rammeverket, laster ned modet og installerer for det tredje trinn for trinn.