Chrome is an application launched by Google. It enables you to access various tabs, multiple pages, conduct searches and websites with a single click.
It is the fastest web browser. You can open chrome through any device like a tablet, mobile phone, laptop, etc. It is the signature app of android devices for executing searches and downloading various entities.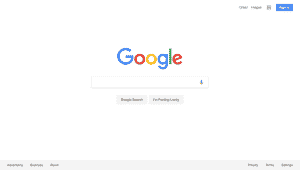 A fast chrome download speed is required for varied purposes like the business relying on the web and educational purposes. The downloading speed is the portion of maximum proceeds and productivity. It is the most frustrating moment when you need to wait for loading a web page. So here is the solution to your frustration. 
Steps to increase the speed 
The chrome downloading speed is dependent on various factors like software condition, connection speed and network activity, etc. You can increase it by several tweaks within the software or simply in the host computer. It ensures the fastest transferring of files in a given network. Here is some step that you can follow: 
Step # 1
You need to update your chrome version. Use the latest version to take maximum. It is always important to check it in order to keep it updated. 
Step # 2
If you're using it on your computer, you need to enable the parallel downloading speed flag. It will increase your chrome downloading speed. 
Step # 3
By downloading various extensions in your chrome, you can increase its downloading speed like Turbo download manager, IDM, etc. This extension is specially designed to make your device downloading speed faster. 
Step # 4
You need to clear the browsing data regularly. Clear up the history, caches, log-in details, etc. As these can put a load on your window. 
Step # 5
It is important to remove the useless data feeding in your chrome pages like the extensions that are useless. It will surely affect the speed of your downloading data. 
Step # 6
Make sure to not run extra applications in the background when you're downloading something. 
Step # 7
Reduce the number of tabs that are opened in your chrome. It's terrible to have 35+ tabs on the list. The more memory affects the speed of its functioning. 
Step # 8
The network action prediction also makes your chrome downloading faster. When it is on, chrome opens the links that you loaded before automatically. 
Step # 9
Restore its default setting in case if it is downloaded before. In this way, the app will operate much faster.  
Step # 10
Check your internet connection and make sure it's working correctly. 
Do I need Google Chrome?
Yes, chrome is considered the fastest web browser. It stands best as compare to safari and Firefox. Chrome is being used by most people especially and Android users. This application is full of pages and websites that you need. So by using some special extensions like V8, and JavaScript you can enjoy it in a far better and faster way. It secures your data and has policies to help you in every single way.