DLC is actually known as "downloadable content" that means additional content for video games through the internet by the publisher. DLC proves to be a beneficial and good feature of significant video games with good internet connectivity. Some DLC is offered free, but players pay an extra fee to unlock new or different content in some DLC. Some DLCs are purchased automatically from Steam installs, but some require authorized DLC through a third-party app.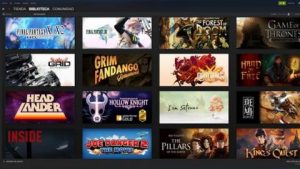 How to download DLC on Steam?
DLC comes similarly for game purchases. You could add DLC by visiting the games store page on Steam. It is present below where you would buy the game, and here you click on "Add DLC to Cart."
Once you download the content, it will appear in the library of Steam below the base game.

To purchase or download DLC on Steam, you follow these steps. 

Launch the Steam client and select the library. 

Select your game shown in the left column.

Select Store Page. 

Keep scrolling and select the DLC which you want under the content of the game. 

After completing your purchase, select the option" install the content" on the given page.

After all that you are successful in installing, you will see the DLC section when you select the game in your library. I was hoping you could choose the option Manage my DLC. By this, you can easily enable or disable extra downloadable content.
How to download DLC on Steam by product key:
If you purchase the game from the store, they provide you a key imprinted on a particular card. Some developers send you product keys by email.
To activate DLC on Steam by product key, you follow these steps:

Launch the Steam client and select the option "Add a game."

Then, you select an option that is "Activate a product on Steam."

Select "Next" and accept the agreement that is present on the page. 

Enter the key under the "product code," and then select next to install downloadable content. 

If you can't find your DLC section, then there is another way to manage your DLC in Steam. Click on the right side of the game and select the option "properties." In the properties, select the DLC tab. Here is all installed DLC for the games are present.

If your DLC on Steam is not working well, then first go to the download page to see that if the download is still in progress; if DLC is installed but still is not working, then click on "next step."

Select "Restart the client steam."

Then select the option" Steam>Exit," shown on the left top corner, then again open the program on your screen. 

Go to the right top corner, select your username, and select "logout of account."

It will close, and you provide your password to log in back.

Restart your computer or PC to avoid problems with installation software. Otherwise, you can easily open or close the browser without any problem.