The Sims 3 er en single-player livssimulering udviklet af Maxis Redwood Shores og udgivet af EA til Windows og mange andre platforme. Spillet tager dig med til en virtuel verden, hvor du vil opdage mange andre figurer, der styres af AI. Det er kun den karakter, du skaber, der er under din kontrol, mens de andre karakterer reagerer på, hvordan du opfører dig i løbet af spillet. Før du starter spillet, har du mulighed for at vælge dit køn, tilpasse din avatar efter dine ønsker og vælge moderigtige outfits. Spillet tilbyder dig en blanding af RPG og Life Simulation-spilelementer og giver dig et fantastisk gameplay at opleve. Det fungerer som efterfølger til The Sims 2 og tilbyder dig forbedret mekanik og grafik.
Bortset fra det er der mange spillere, der leder efter en måde at tilføje mods til deres spil på, men som ikke kan gøre det, fordi de ikke har en ordentlig vejledning. Derfor hopper vi ind for at hjælpe dig med at forstå, hvordan du downloader og installerer Mod til dit spil. Følg de givne trin for at lære, hvordan du downloader The Sims 3 Mods:
Bemærk: Vi anbefaler, at du lukker spillet, hvis det kører, da det ikke virker at tilføje mods, mens spillet kører. Derfor bør du gemme og afslutte spillet, før du downloader og installerer mod'et.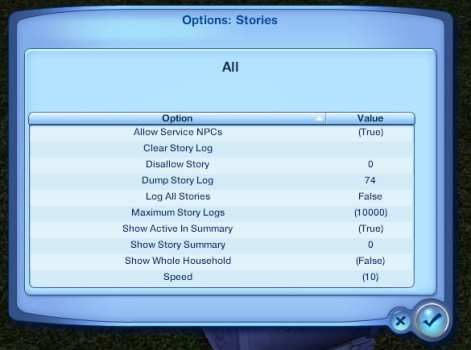 Hvordan downloader man Sims 3 Mods?
Du skal køre Window Explorer, hvis du bruger Windows, eller Finder, hvis du bruger Mac OS.
Når det er gjort, skal du finde "The Sims 3"-filen ved blot at skrive den i søgefeltet.
Hovedfilen, hvor du kan tilføje og konfigurere spillet for at indstille mods og brugerdefineret indholdsarbejde.
Dernæst skal du følge det givne link i din browser. Hvis du følger det givne link, kan du downloade den Framework Set up, der er nødvendig for at installere mods og brugerdefineret indhold.
Rul siden ned for at finde knappen, og tryk på Download for at gemme zip-filen.
Udpak filen til mappen "The Sims 3". Hvis du ikke har noget program fra følgende: WinZip, 7-Zip og WinRar til at køre filen og udpakke indholdet, så skal du have mindst et.
I det næste trin skal du få en The Sims 3 Mod. Sørg for, at den mod, du downloader, er specielt udviklet til The Sims 3 og ikke til 4.
Bortset fra det er det også nødvendigt at kontrollere, at det mod, du har downloadet, er kompatibelt med spillets nyeste version.
Når du finder et mod på et websted, skal du klikke på sidens download-knap for at få pakken som en zip-fil.
Den mest populære hjemmeside for mods er angivet ovenfor i det første trin.
Nu skal du udpakke mods'ene til den Sims 3-mappe, som du kan nå ved at følge den angivne sti: Dokumenter> Electronic Arts > The Sims 3 > Mods > Pakker.
Vi foreslår, at du kun henter og installerer ét mod ad gangen.
Konklusion
Vi bringer denne artikel for at hjælpe dig med at forstå, hvordan du downloader og tilføjer Sims 3 til dit spil. Du bør kun huske på tre trin, når du beslutter dig for at bringe et nyt mod til spillet. Først skal du downloade rammen, for det andet downloade mod'et og for det tredje installere trin for trin.